Introduction to the gardens and "à la carte" visit
Visitors can also discover the collection of more than 400 roses, numerous varieties of vegetables and plants, and stunning flowers such as tuberoses and agapanthus. Two old greenhouses are dedicated to the cultivation of hyacinth, amaryllis, narcissus, and tulip bulbs, and to the planting of seedlings.
 The birds and other animals in the Park enjoy the proximity of the donkey enclosure, which is nearby.
A new landscaped garden for families, the Musical Garden, is great for playing with families of "xylophone" animals and "drum" turrets.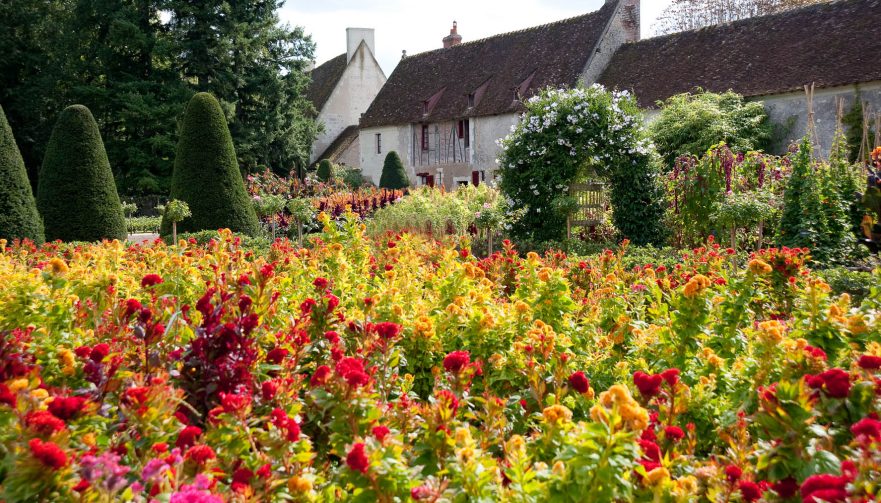 Nicholas Tomlan, the château's botanical director, trained at Longwood Gardens (USA), offers botanical visits (in French and in English) of the historic gardens and of the flower garden. Information and booking: events@chenonceau.com